Coronavirus COVID-19 update to our Customers and Partners
Syscom Distriutions LLC is committed to the health and safety of our employees, partners, and customers around the world. We are carefully monitoring the evolving coronavirus (COVID-19) situation and have instituted health and safety measures recommended by local health authorities and the World Health Organization.
As a result of our efforts to protect our employees and comply with government requirements, we are currently experiencing delays in processing and shipping the orders than the standard ETA in all regions.
We have business continuity plans in place and do not currently foresee any impact on our ability to continue to deliver on our promise of uninterrupted support for your production workloads and critical systems. ​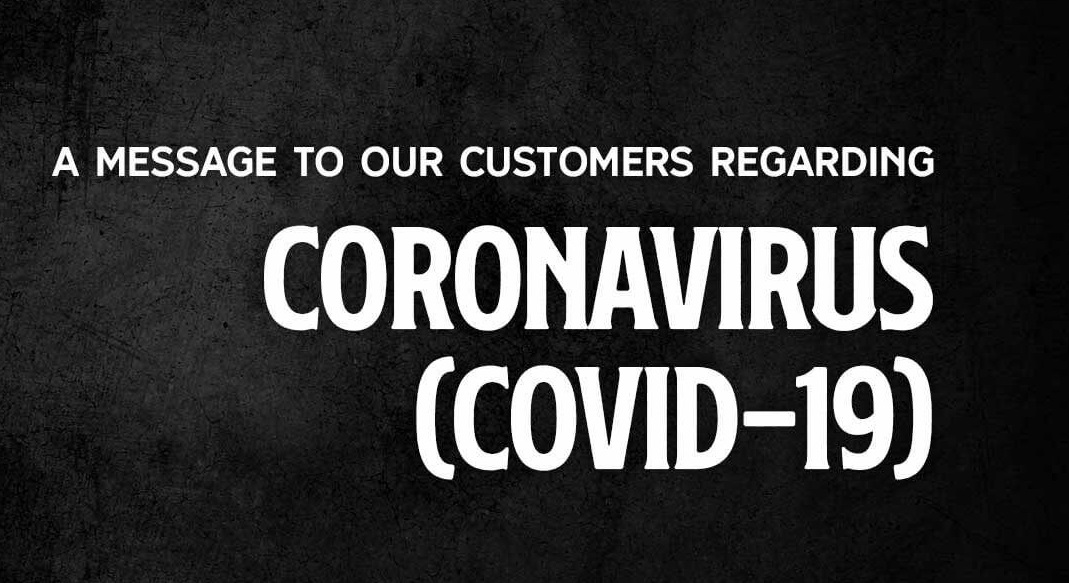 " While our response times are challenged by issues related to COVID-19, Syscom remains committed to supporting our customers during these unprecedented times and we appreciate your patience."
Our Employee Guidance:
On March  10th, 2020, we implemented the World Health Organization's recommendations to have employees work remotely and curtail employee travel and attendance. We have not experienced any service interruptions, performance, availability, or security issues till date.
we have implemented a business continuity plan that minimizes disruption:
A work from home policy has been implemented, where and when possible.
Employee guidelines and health awareness education has been circulated.
All non-essential travel has been restricted, with those who do travel, completing a mandatory 14-day home quarantine.
Customer and Partner Continuity
We are fully prepared to serve our customers and partners, regardless of where the work is taking place. Our Business Continuity Plans have all been vetted and are ready to deploy at need.
When global conditions worsen, we are confident we can quickly respond to changing market dynamics, minimizing impacts to our business, and disruptions to customers and partners.
We are currently on track with our products roadmap and committed to delivering the next generation of our digital technology services on schedule.
As the situation continues to evolve, we will keep you updated on how we plan to manage and minimize the potential impacts of the COVID-19 outbreak on the products and/or services we provide for your business. 
Supporting Each Other
If you, like many of our customers, are looking to ensure your employees stay connected to their teams while working remotely from home, you can learn more about video conferencing solutions here. Likewise, to keep remote business operations secure, you can learn more about our range of security Solutions here.
Kindness, patience and partnership will get us through this and we are here for you
1.  Will there be delays in supply chain due to COVID-19?
Syscom Distributions is continually collaborating with key vendors and supply chain partners to regularly review the ongoing and evolving situation. If supply chain delays are expected, we will inform and update you. 
2.  Do you have any concerns regarding support or staffing for hardware replacements or installs for customers?
Syscom distributions has implemented robust business continuity plans to ensure that we continue to operate and deliver on our commitment to supporting your business throughout this pandemic and beyond.
This includes executing a working from home policy, whereby our employees, who are fully equipped to operate remotely, can continue delivering service, whilst minimizing face-to-face interaction and ensuring no unnecessary risks are undertaken.
For non-critical installations or hardware replacements, Syscom Distributions and the customer may mutually decide to reschedule on-site activities.
3. How can I get updates on COVID-19 from Syscom Distributions?
We are constantly updating this page with the latest information for our customers.
4.  What will happen with our existing and future planned projects?
Syscom Distributions  will continue to deliver projects, working within Government health directives.
Syscom Distributions is collaborating with our vendors and supply chain partners to minimize project disruption and forecast to you any delays that will impact product delivery and project timelines.